St. John Lutheran Preschool
Christian Education
Our Preschool Director Miss Kelly, (on the left) and Associate Amanda Roach.
​


Preschool has a Facebook page. Just click on the following button and it will take you to the page where you will see and read about many of their activities.



November schedule:
8th Vision Screening
10th Book Order Due
14 & 15 Parent/Teacher Conference
20th Feast of Favorites22-24 Thanksgiving break (No School)

If you have any questions please call 526-2268 or e-mail sjpmisskelly@gmail.com



---
YOUTH NEWS

2017-2018 Sunday School year staff are: Mrs. Clayton & Mrs. Kuenzli-music, Miss Bueltel-cooking; Mrs. Marge Kahl and Mrs. Fleming-Art, and Mrs. Jillian Kahl-Bible skills and games. Pastor Luke-fun themes, Mrs. Jopp-Rally Day and Organization.

Sunday School is full swing! This month's (November) theme is "Trust and Guidance. We will learn about the wise man who built his house upon a rock.

The October Noise Offering was sent to Camp Joy Holling. Thank you to everyone who supports the Noise Offering. What a good lesson for our children to see the adults joyfully giving to a cause!



Thank you to Linda Schoening for her Children's Sermons.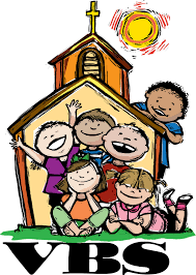 Vacation Bible School was held July 30-August 3
This year's theme was ROOTED: We are Rooted in Grace, Faith, Christ, Truth. (Colossians 2:6-7).

The students had a wonderful time thanks to the camp counselors of Ingham Okoboji Bible Camp and Christine Clayton teaching Pre K/Kindergarten. Thank you to everyone who helped make camp a success and to Lisa Tallman for coordinating.

We closed with a Hot Dog Picnic Lunch, followed by a short program.
---
Easter Egg Party