Luke Kuenzli, Pastor
605 Main Street
Mineola IA 51554, (712) 526-2268

April
Sunday Morning Schedule: 9:00 Sunday School, Choir, Inter-Generational Bible Class
10:00 Fellowship
10:30 Worship and Communion

April 1, EASTER Worship & Holy Communion at 7:30 and 10:30
Easter Breakfast at 8:30
April 8, Pub Theology, 6:00
​April 9, Bethany Bake Sale, 2:00
April 14, Church Clean Up-Day, 9:00
April 15, Worship,with Pastor Joyce Miller at 10:30
April 22, Church Council Meeting, 11:30

​Tuesdays, Quilting at 1:300
Wednesdays, Bible Study at 1:30

​See the Calendar for monthly schedule
Read or Listen to Pastor Luke's Sermons on "Pastor Page"


April is our CLEAN UP DAY and MONTH
April is our yearly "deep cleaning" month. Saturday April 14th is the day you can come and work with others. We need several people for some of the jobs: cleaning the Sanctuary; outside grounds; etc. Several of the jobs only need one or two people. Of course, it is more fun and the time goes faster when you have someone working with you. Cleaning can be done anytime during the month of April. If you can't make it on the 14 please sign up and come at your convenience. We will have the windows washed by a professional service as we have done in the past couple of years. Sign up sheet is in the hallway.

Come and spend a couple of hours and help make our church sparkle! THANK YOU.
​

Registration for the 2018-2019 Preschool Year
Registration for next year is now open to the public. Intake/Registration sheets can be picked up at the church office or at the Preschool. If you know of anyone who has preschool age children please tell them about us! We will be having a "Meet and Greet" in early May. If you have any questions please call 526-2268 or email sjpmisskelly@gmail.com.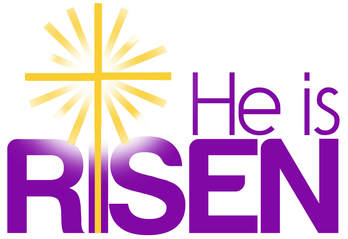 He is Risen!
Wonderful services on Easter.
Thank you to everyone who helped
with the services and the
​delicious breakfast.

​
---


The Easter Egg Hunt was held Saturday March 31st with 50 children participating. What a fun morning. Thank you to everyone who helped make this a success.
.
​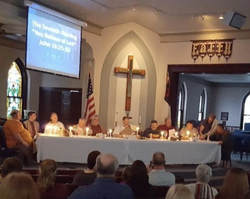 "Living Last Supper" was presented on Maunday Thursday by Grace United Methodist Church, First Congregational United Church of Christ, and St. John Lutheran.

Good Friday Service at First Congregational UCC at 7:00.

T
---
A Seder Passover Meal was held on Monday night (3-26). A presentation was given by a "Jews for Jesus" member. He explained what the Passover meaning was for the Jews and the symbolism of the foods that are present at a Seder meal. He also told us how "Jews for Jesus" are working in Israel to bring Jews to Jesus.
| | |
| --- | --- |
| | ​Celebrating Palm Sunday. |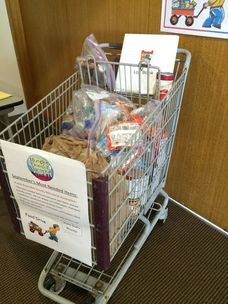 Remember food donations are needed year around. Please bring your donations and place in the shopping cart. Food items are donated to the Mills Co. Food Pantry and the Ministerial Association's Food Pantry. Bring the items in, weigh it, record in in the binder and place in the cart. We are called to glorify God, grow in faith, and build community. Thank you to all who support the Food Pantries.
See the March Newsletter for items needed.


---
---
Read Jane and Louis Faulstich's March newsletter about their latest experiences from the mission field.

News from Tanna!

Dear friends in Christ,

Please enjoy reading the latest news from the island of Tanna and join us in prayer for the month of March.

In Christ,
Louis & Jane Faulstich