Luke Kuenzli, Pastor
605 Main Street
Mineola IA 51554, (712) 526-2268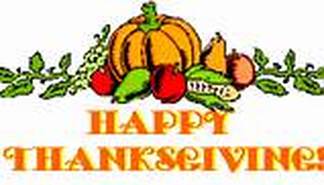 ​November Worship
9:00 Sunday School, Choir,
​Inter-Generational Catechism Class
10:00 Fellowship & Coffee
10:30 Worship & Communion


Pastor's Sermons are found on "Pastor's Page" (Audio and on File)


---
NOVEMBER SCHEDULE
All Saints Day-Daylight Saving Time Ends-Sunday-11/5
Fall Festival, Sunday-11/12
Pub Theology, Sunday-11/12, 6:00 at Keg Creek Brewery
Bloodmobile, Monday-11/13, Trinity Lutheran, Glenwood
Church Council Meeting, Wednesday-11/15, 6:30
WELCA Thankoffering Sunday, Sunday-11/19
Ecumenical Thanksgiving Service, Sunday-11/19, 6:00, (check back for Glenwood location)
*Quilting, Every Tuesday, 1:00
*Bible Study with Leslie, Every Wednesday, 1:00
*St. John Preschool, Monday, Wednesday, and Friday
Please see the Calendar/Servers page for more information.
December dates: Council Decorate Church-2; Cookie Walk-2; Bells & Choir Concert-10; Sunday School Program-17; Candlelight Service-24
Heritage Dinner-February 17, 2018
​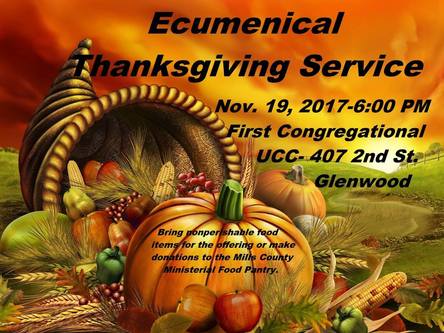 Ecumenical Thanksgiving Service sponsored by the Mills County Ministerial Association will be Sunday evening November 19th, 6:00 p.m. at First Congregational Church. St. John and several other congregations from the Mills County Ministerial Association are sponsoring this worship service.

Bring a nonperishable food item for the offering or make a donation for the Mills County Ministerial Food Pantry.
---
All Saints Sunday
| | |
| --- | --- |
| | Sunday, November 5 we celebrate All Saints Day. We will remember and name the saints in our lives who have died in this past year. At the same time, though, we name the saints in our midst: those who have been baptized this year – the future of the church! A candle will be lit for those who have died and those who were baptized this past year. |
Fall Festival
Sunday, November 12 was our Annual Fall Festival. What a wonderful day! Thank you to everyone who made this a success.

There was a hay rack ride and movies for the youth. Something new this year was a pumpkin decorating contest. Delicious foods in the baking contest. A wonderful lunch. A great auction with many wonderful items. Thank you to everyone who brought items for the auction and to those who purchased.

Thank you to Gretchen Jopp and Chelle Ringsdorff for chairing this event. The December Newsletter will have all of the details ​of the event.
Pub Theology
Sunday Evening, November 12 at 6:00 was Pub Theology at Keg Creek Brewery. Father Dan of Holy Rosary and Pastor Luke led the discussion. This month's discussion was "Angels, Demons, and the Supernatural" in scripture and tradition. A large group attended and it was a lively discussion!
Reformation Sunday




On October 29 during the worship service we celebrated the Affirmation of Baptism of Lauren as she was Confirmed. Congratulation Lauren!



At 6:30 a joint Lutheran-Catholic commemoration of the 500th Anniversary of the Reformation was celebrated. Father Dan Siepker of Holy Rosary in Glenwood was the guest speaker. Pastor Luke presided as we celebrate our unity through Christ. A reception followed this service of prayer, music, and worship as we proclaimed God's Word of unity for the whole Church.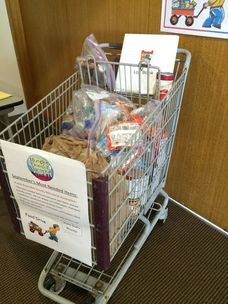 Remember food donations are needed year around. Please bring your donations and place in the shopping cart in the Narthex. Food items are donated to the Mills Co. Food Pantry and the Ministerial Association's Food Pantry. Bring the items in, weigh it, record in in the binder and place in the cart. We are called to glorify God, grow in faith, and build community. Check the Newsletter for items needed.


---
---
Read Jane and Louis Faulstich's November newsletter about their latest experiences from the mission field.

News from Tanna!

Dear friends in Christ,

Please take a look at the latest happenings from Vanuatu and join us in prayer as work starts up once again on Tanna.

In Christ,
Louis & Jane Faulstich